Transition to British distributor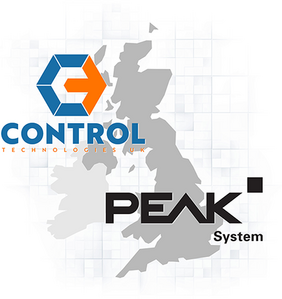 After many years of cooperation, the previous trading partner Computer Solutions has ceased its activities. Control Technologies UK, founded in 2012, specializes in the development of machine systems and offers solutions for mobile machines and vehicles in the on-highway and off-highway sectors.
In the CAN segment, services such as the development of CAN networks are offered. Peak-System Technik, founded in 1999 and based in Darmstadt, Germany, is a global provider of hardware, software, and services for automotive and industrial communication. The focus is on the field buses LIN, Classical CAN, and CAN FD.